In the video above, in his own words, Narayanan Krishnan says, "I thought, what is the purpose of my life? What am I going to do? …And I quit my job and I started feeding all these people from 2002." And later: "There are thousand and thousands and lots and lots of people suffering. What is the ultimate purpose of life? It's to give. Start giving. See the joy of giving."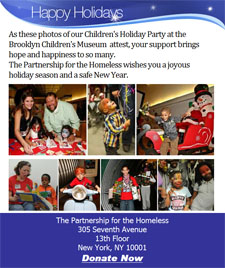 I have done some research on homelessness over the years, and we all know that there are displaced people living on the city streets everywhere in America. The organizations and initiatives highlighted below represent just some of the many phenomenal community efforts supporting homeless people in the U.S. and elsewhere. I found many of them through http://JustGive.org, and I'm also proud to point you to this list JustGive publishes, entitled 35 Ways You Can Help the Homeless. They list as item 7, "give money," and to that, I'll add my plea to give whatever you have to spare (from loose change to your time), to those people you see in need.
Also, it's the time of year when I invite you to join me in sending daily clicks to https://GreaterGood.com, where our simple mouseclicks can benefit a number of vital causes each and every day.


Thank you!
Read more