Giving season: Love
In the video above, in his own words, Narayanan Krishnan says, "I thought, what is the purpose of my life? What am I going to do? …And I quit my job and I started feeding all these people from 2002." And later: "There are thousand and thousands and lots and lots of people suffering. What is the ultimate purpose of life? It's to give. Start giving. See the joy of giving."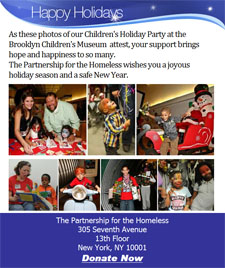 I have done some research on homelessness over the years, and we all know that there are displaced people living on the city streets everywhere in America. The organizations and initiatives highlighted below represent just some of the many phenomenal community efforts supporting homeless people in the U.S. and elsewhere. I found many of them through http://JustGive.org, and I'm also proud to point you to this list JustGive publishes, entitled 35 Ways You Can Help the Homeless. They list as item 7, "give money," and to that, I'll add my plea to give whatever you have to spare (from loose change to your time), to those people you see in need.
Also, it's the time of year when I invite you to join me in sending daily clicks to https://GreaterGood.com, where our simple mouseclicks can benefit a number of vital causes each and every day.


Thank you!
. The mission of The Assistance League of Los Angeles is to improve the lives of impoverished children in the Greater Los Angeles Area community through philanthropy, dedicated service, and compassionate programs. For nearly 100 years, it has provided local women with opportunities to forge new connections and take leadership while making meaningful contributions to thousands of lives.
. The non-profit BeLoved Asheville was established in 2009 with the goal of ending homelessness, poverty, prejudice, and injustice. With the power of community at the heart of its mission, BeLoved embodies love in Asheville and beyond through its Homeless Voice empowerment project, Mutual Support Resource Center, Free Village Farmers Markets, Community Support, Rise Up Studio Art & Music Collective, Street Medic Team, Sanctuary, House Hunters, Grove St. Gardens, and Community-Driven Justice Campaigns. BeLoved promotes social and economic justice, and supports everyone's rights to the fullness of life in partnership of numerous organizations.
. Bootstrap Villages is filling a unique niche in Chicago by building a tiny house village and providing services for homeless individuals in Chicago. The non-profit is working in cooperation with local service providers to amplify their efforts to help the local population. Bootstrap Villages also serves as a model that can work in other communities worldwide, strengthening Chicago's role as a leader in pioneering effective and sustainable programs to provide impactful support to the homeless.
. Chicago Coalition for the Homeless works with families, youths and adults, advocating to better lives through access to shelter, housing, jobs and schools. Regular outreach at more than 30 shelter and street programs reaches more than 4,500 people a year, with downstate organizing in nine Illinois communities, including Aurora, Rockford and Waukegan.
. Since 1979, the NYC-based Center for Urban Community Services has focused on ending homelessness for as many people as possible… and providing opportunities for low income individuals and families – particularly those living with disabling conditions – to be productive members of the community.
. World Hunger Year is a non-profit that fosters numerous programs and activities to effectively advance long-term solutions to hunger and poverty by supporting community-based organizations that empower individuals and build self-reliance.
. The mission of the National Coalition for the Homeless is to end homelessness in the United States. Among many other noteworthy initiatives over the past several years, NCH launched the Bringing America Home Act, taking to Congress the belief that people need affordable housing, livable incomes, health care, protection of civil rights and access to education.
. In New York City, the Partnership for the Homeless, which began in 1982 with a single emergency shelter for men in the basement of a Greenwich Village church, has developed numerous programs to meet the changing needs of homeless people who live on the streets or in the city's public spaces and shelters, families with children, the frail and elderly, those living with HIV/AIDS, veterans, victims of domestic violence, older unemployed workers, and unskilled workers who cannot afford housing outside the city's shelter system. The Partnership strives to provide decent and affordable housing, community-based social services, stabilizing aftercare, and effective job training that translates into self-sufficiency and independence.

Featured Video: "Narayanan Krishnan - A Companion To The Forgotten." Comment from Heeemannn: "I think everybody can learn the real love for humankind & the purpose of life from him, undoubtedly. May God bless us all, & give strength to everybody to be loving & serving the humanity."