F5 creativity festival returns to NYC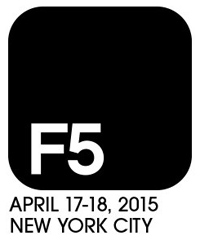 On 17-18 April, F5 will return to New York City, the epicenter of global creativity… convening in Terminal 5, one of the city's premier venues. Uniting filmmakers, writers, digital artists, game designers, interactive artists, motionographers, graphic designers, visual effects experts, musicians, industry visionaries and many others (including yours truly), F5 2015 promises to foster artistic breakthroughs of the highest order.
Founded on the ideal that true insight and lasting inspiration come from unexpected places, F5 is the cutting-edge creativity festival exploring the intersection of design, art and technology. Created by Motionographer in 2009 as an essential meeting point for future-minded individuals, F5 has proven power in creating lasting change.
The first block of speakers for F5 2015 was recently unveiled. Anchored by design and animation superstars, the lineup includes many welcome surprises.
. Antfood – Sound designers, music composers and makers of all things audio.
. Michael Ian Black – Comedian and host of the forthcoming "How to Be Amazing" podcast.
. Brannon Braga – Executive Producer and director of Cosmos: A Spacetime Odyssey.
. Patrick Clair/Antibody – Emmy Award-winning designer and director.
. Adam Gault and Ted Kotsaftis/Block and Tackle – Motion design studio and creators of F5 title sequence.
. Gmunk – Director and motion designer extraordinaire
. Patrick Moberg/Dots – Artist, illustrator and co-creator of the successful Dots and TwoDots games.
. Julia Pott – Director of animated tales.
. Erin Sarofsky – Owner and ECD of Sarofsky, a design-driven production company.
To learn more and register, please visit the official F5 website: http://f5fest.com.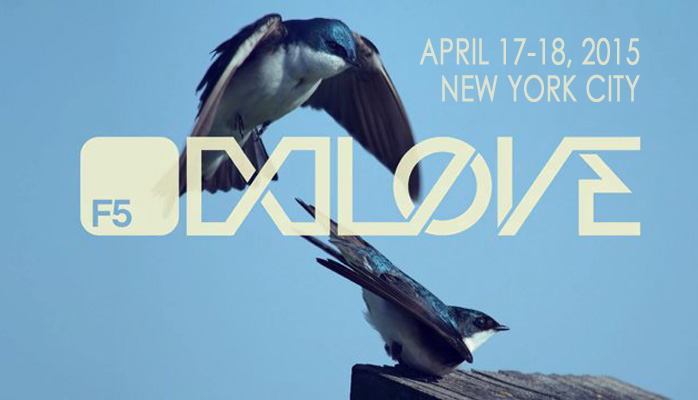 Featured Video: F5 ETHOS from F5 on Vimeo.