The Movember Foundation's growing effects
The Movember Foundation is a registered 501(c)(3) charitable organization focused on having an everlasting impact on the face of men's health. Started with a single conversation 11 years ago, that dialogue has grown into millions of others taking place on the subject of men's health each November, when men are invited to grow moustaches to spark new discussions and raise funds for prostate cancer, testicular cancer and mental health.
Together with its expanding community, the organization has so far raised over U.S. $550 million and funded over 800 world-class programs in 21 countries, and its commitments to changing the face of men's health are growing.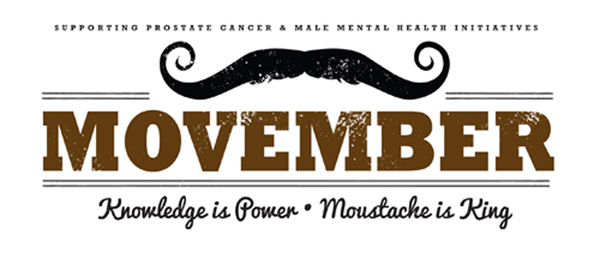 Movember recently released an
Awareness and Education video
providing insights into how a single person's involvement in the campaign plays out. An example is illustrated, showing how each active participant generates an average 11 Facebook status updates, 16 emails, seven phone calls, 10 tweets and 36 face-to-face conversations. When that's multiplied out worldwide, the numbers are quite staggering: 2,413 conversations times 969,151 2013 participants equals 2.3 billion conversations about Movember and men's health.
Each of those discussions is very important to the foundation's goals of raising funds and awareness. "It's awareness that educates and prompts people to change behavior and take action; it's awareness which can ultimately change the face of men's health."
Personally, I'm inspired by this chance to join my friends at Sid Lee in New York and the global Movember community (including you) to raise awareness for men's health issues – and funds to impact them. We hope you will join in, share information with your friends, and help ignite billions of conversations about Movember and men's health. Our team's link is http://us.movember.com/team/1758345.
To learn more, sign up to participate or donate, please visit http://www.movember.com.

Featured Video: Movember Playlist