Case Study: ATTIK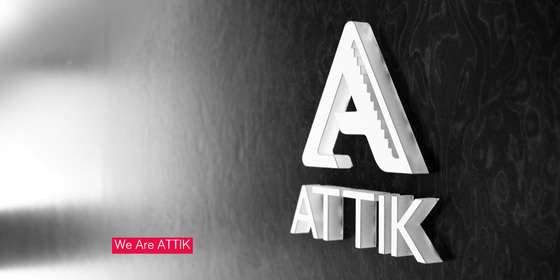 Last Updated Aug. 18, 2014: Global Creative Agency ATTIK Evolves, Continues Delivering Spectacular Client Returns
Dynamic Public Relations Campaign Effectively Positions Company and Its Key Customers, Sustains Growth
See also: ATTIK MEDIA COVERAGE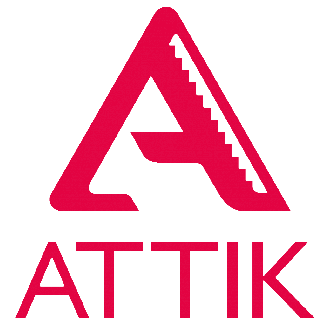 Established in the mid-1980s in northern England, ATTIK Ltd. quickly earned a worldwide reputation for sensational design, and by the late 1990s, had successfully expanded across the U.S. and into Sydney, Australia. In 2001, the company scaled back, refocused, and soon emerged with a boldly expanded approach — and an extraordinary new client: Scion. Acquired in 2007 by Dentsu, today ATTIK is a global creative agency successfully engaging customers with some of the world's most phenomenal brands.
Executive Summary
DWA's 11-year tenure as the PR agency of record for ATTIK began in 2003 and ran through August, 2014. Building upon its remarkable legacy, ATTIK continues successfully engaging customers with some of the world's most phenomenal brands including Lexus, Scion, the NFL, and many others. Top media highlights included coverage in Adweek, Advertising Age, BBC News, Brand Republic, Campaign, Communication Arts, Contagious, Creativity, Design Week, Fast Company and in many prominent regional dailies around the world, including The New York Times, The San Francisco Chronicle and The International Herald Tribune.
Challenge
On a continual basis since August, 2003, DWA designed, developed and executed a strategic, cost-effective public and media relations campaign to support ATTIK's fast-paced, international business-to-business sales and marketing activities, its customer and vendor relations, and other key business developments, worldwide.
Approach
Working closely with the founders and top executives, key business developments were tracked and strategically packaged through intelligent public and media relations practices to secure ATTIK's global positioning and capitalize on new opportunities. The proactive campaign effectively managed internal and external communications to produce a steady stream of timely, impactful news releases. A database of key media pundits, analysts and leading market movers was continuously updated and leveraged in support of new business developments, and global contacts were given constant access to all the firm's latest news and background materials through a custom web-based virtual press office.
Results – Highlights
. Company's global creative billings hit an estimated $30 million in 2006.
. Public and media relations activities helped sustain high-profile business developments for most major agency clients, including AOL, Scion,ExpressJet Airlines, Lexus and many others, while also providing strategic communications support to business operations in San Francisco, Los Angeles and New York.
. More media highlights: AIGA's Gain, Automotive News, Boards, Brandweek, ClickZ, Computer Arts, Creative Review, Digital Arts, GD:usa, IdN, Luxury Daily, Marketing, MediaPost Marketing Daily, Print, Promo, SHOOT, shots, Strategy, The San Francisco Egotist and Variety, among many, many others.
. Year after year, ATTIK's business developments were combined with proactive editorial outreach to continue delivering targeted media impressions that positively impacted the company's bottom line. Extensive strategic online media exposure – largely driven by news releases and pitches – helped spread the agency's finely tuned, aggressively maintained brand integrity to new audiences.
About The Darnell Works Agency
Now in its third decade of developing highly successful marketing, PR and media strategies, the Darnell Works Agency is the go-to PR firm for creative agencies, brands and entertainment ventures. Offering unmatched writing talent and inside media-expertise, agency principal Roger Darnell sets his clients apart atop their industries. Already central to billions of positive media impressions worldwide, the agency's collaborations with leading business executives and media luminaries continue soaring to new heights.

For more information please visit http://darnellworks.com.