Case study: Smart ways to communicate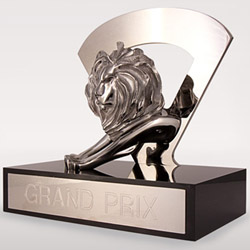 To me, one of the best ways to understand how effective marketing works is to look at campaigns that have won the most or the biggest creative industry awards, and you won't find a recent campaign that has been more successful at winning major awards than this one from McCann's office in Melbourne, Australia. I discuss many awards submissions with my clients every year, and in my experience, oftentimes what makes a project award-worthy is the documentation you can provide – especially when you can clearly present valid results the work has helped deliver. This theory is backed-up by the documentation for Dumb Ways to Die from McCann Melbourne, which was named "Most Awarded Agency" by Advertising Age in 2013 thanks to this project earning numerous "best of show" honors from the major international programs, including a record five Cannes Lions Grand Prix (in the Film, Integrated, Direct, PR and Radio categories).
Here are some highlights of the verbiage the agency used for this project, which was produced for Melbourne Metro Trains.
Description of the Project: Branded Content is on the rise in Australia but it is something that can be hit and miss. Truly engaging and effective branded content is still a rare thing.
Strategy: To turn our message about rail safety that no one wanted to listen to, into a piece of entertainment that people actively sought out, shared and committed to. …Our task was to reduce preventable deaths and accidents in young Melbournians… So the strategy was simple. Turn a message that young people need to hear, into a message they want to hear.
Our goals were straightforward. Our results phenomenal. Dumb Ways to Die is the most socially shared PSA of all time and the 4th most shared video of all time. 8 months on, Dumb Ways to Die is still one of the most viral, social campaigns online with constant interaction on Twitter, YouTube and Instagram. In-terms of the inital goals: 1. INCREASE PUBLIC AWARENESS AND ENGAGEMENT WITH RAIL SAFETY – More the 55 million views on YouTube – Charted on iTunes in 28 countries selling 100,000 copies – 120,000 free downloads on Soundcloud -14 Million app players – Number one free app in 17 countries including the USA, UK, Germany and Australia – 3,753,640 Facebook shares – 122,033 Twitter shares – 2,326 blog posts – 50% campaign recall amongst core target market – 34% of core target said they would be safer around trains because of the campaign. 2. GET 10,000 MELBOURNIANS TO COMMIT TO BE SAFE AROUND TRAINS: In the first 4 months over 44,000 Melbournians pledged "not to do dumb things around trains." Another million Australians have pledged to be safe through the mobile game. 3. REDUCE THE NUMBER OF NEAR MISSES AND ACCIDENTS AROUND TRAINS: 20% reduction in rail accidents in the first 3 months.

Featured Video: DUMB WAYS TO DIE - case study courtesy of McCann Melbourne and Metro Trains.