Success builds for Sam Jones on and off camera
One of the many highlights of my work handling PR for Tool of North America back in 2004-2006 was having the opportunity to meet the acclaimed photographer and director Sam Jones, and handling the campaign announcing him joining Tool for commercial representation. Since then, Sam has hooked-up with RSA Films for commercial representation, while also following his passions to very impressive new heights in the fields of publishing and production.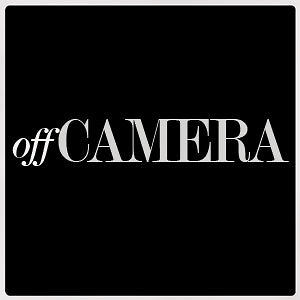 Last year, Sam launched Off Camera as a website, magazine, television show, and podcast drawing upon his passion for the long form conversational interview, and his connections with a myriad of high-profile artists, actors, musicians, directors, skateboarders, photographers, and writers. In May, Rob Haggart – the former director of photography for Men's Journal and Outside Magazine – ran a story about "Off Camera" on his popular website, A Photo Editor. Here is an excerpt:
Sam Jones is a go-to photographer for many magazines, studios and ad agencies when it comes to shooting actors. In over 20 years of shooting he's noticed an unfortunate trend working for magazines. Less time; less control over wardrobe, location, heck even what side of the face you get to shoot; less choice in what to shoot with; which in his mind equals less exciting pictures. No unguarded moments or glimpses into their real lives. So, he decided to do something about it and created his own vehicle for "more" called offCamera.
Since launching, Sam has interviewed Val McCallum, John Krasinski, Blake Mills, Aimee Mann, Robert Downey Jr., Tony Hawk, Dave Grohl, Judd Apatow, Laura Dern, Stacy Peralta, Martin Short, and Will Forte. As reflected by the tone of Rob Haggart's piece, Sam is not the first photographer to decide to launch his own magazine, but I think it's safe to say that Sam's success tops the chart. On February 6, "Off Camera with Sam Jones" will premiere on DirecTV's Audience Network (channel 239). Here are some words about this development from Sam himself.
"We have a lot of great upcoming guests, and we are hard at work getting ready for our move to broadcast television. But don't worry, Off Camera will continue online exactly the way you have come to know it-with the long form magazine article, podcasts, and full versions of each filmed interview. If you have DirecTV, set your DVR to record starting February 6. Because the best conversations happen Off Camera! And please, tell your friends!
Thanks for watching, reading, and listening,
Sam Jones"

Featured Video: Trailer for Off Camera With Sam Jones.