Killer Reels: Waveplant 2013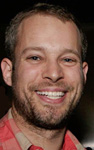 The personal brand of Chicago-based music producer, composer, musician, sound designer and programmer Joel Corelitz, Waveplant creates extraordinary musical scores for advertising, broadcast, gaming, film and live installations. Since 2006, working on an array of ultra-innovative projects, Waveplant has delivered sensational sound design-driven scores that are fresh, resonant, and award-winning. Today, Waveplant exists in the spaces where worlds collide… where technology meets heart and soul, and vital emotional connections spring to life.

Featured Video: Waveplant audio montage 2013. "2:00 of the best moments of the best work from the past couple years."