N.A.S.A. NSFW 2010 (adult content)
Last February, N.A.S.A. (North America/South America) debuted
"The Spirit of Apollo"
on
Anti- Records
. I've written
before
about the ongoing creative collaboration between lifelong music aficionados
Squeak E. Clean
(aka Sam Spiegel) and DJ Zegon, and their friends, friends of friends and musical heroes.
Today, "The Spirit of Apollo" continues involving many superstar artists from both U.S. coasts in bringing people together through music and art.
I hope you enjoy the updated playlist, featuring the talents of N.A.S.A.'s many fine-artist friends.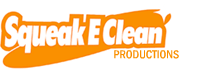 Squeak E. Clean Productions
is Sam's award-winning commercial music and sound design venture. Well known in the advertising world, this team has scored dozens of spots through collaborations with top commercial directors including Mark Romanek, Michel Gondry, Tarsem Singh, the Malloy Brothers, and Spike Jonze. In his free time, Sam produces and remixes music for Santigold, the Yeah Yeah Yeahs, for N.A.S.A. and others.
Among many prestigious business media mentions of the project for Sam, he has been interviewed by Jeff Beer for Creativity Magazine, and further discussed in the pages of Advertising Age.
If you're interested, here's where to find more information on N.A.S.A., Squeak E. Clean Productions and upcoming tour dates:
. www.myspace.com/nasa
. www.squeakeclean.com/blog

N.A.S.A.'s debut record SPIRIT OF APOLLO hit stores 2/17/09.