Case Study: Stardust Studios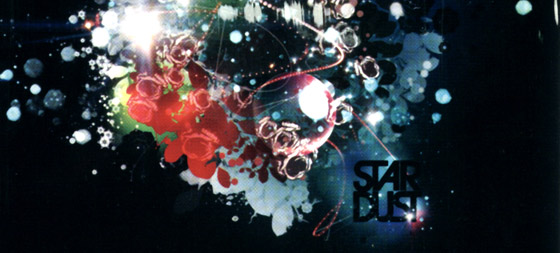 Last updated on Aug. 31, 2009: Award-Winning Creative Production Company Stardust Studios Expands Business and Global Reputation
"Strategic Public Relations Campaign Designed and Executed by The Darnell Works Agency Put Stardust's Business Feats in Brilliant Perspective"
See also: MEDIA COVERAGE

Stardust Studios, a bicoastal U.S. creative production company, specializing in motion design, animation, visual effects and live-action production. DWA strategic campaign kicked off in December, 2005 and ran through August, 2009.
Executive Summary
In November of 2005, well into its third year in business, Stardust Studios retained DWA as its PR agency of record, to devise and launch a proactive media relations campaign. Stardust's brilliance in creating engaging original motion design and live-action content, combined with DWA's campaign efforts, extended the studio's reputation as a unique creator of extraordinary content worldwide. The company achieved fame through the Apple community and was widely recognized and honored among the world's best through editorial exposure and industry awards related to its collaborations with the world's most prestigious agencies, brands and recording artists.
Challenge
Design, develop and execute a cost-effective public relations campaign as a primary channel for supporting Stardust's promotional and communications objectives, including customer relations, media relations, employee recognition and business development.
Approach
In November of 2005, Stardust Studios was well into its third year in business, and studio operations in Santa Monica and Manhattan were going gangbusters. The company's reputation for breakthrough motion graphics artistry had been established through a previous PR campaign, but a new press agent was being sought to address new directions and developments. By mid-December, The Darnell Works Agency was retained to design and execute a proactive media relations campaign. Materials from the company's past and most recent projects were re-compiled and organized, a database of media outlets from around the globe was created, and the company was re-introduced as a creative production company. Support of high-profile projects continued, along with active pursuit of publishing projects and other selected opportunities to showcase the company's talents. Agency also advised on other marketing activities including trade events, awards submissions, co-op marketing, advertising and other targeted business development opportunities.
Results – Highlights
. Company's brilliance combined with DWA campaign efforts polished and extended Stardust Studios' solid, far-reaching reputation as a unique creator of extraordinary content.
. Stardust, its founder Jake Banks and other members of Stardust's team have achieved fame throughout the Apple community for their design and production excellence.
. During campaign, Stardust's commercial work was recognized and honored as being among the very best throughout the marketplace. Honors hailed from Adweek, Advertising Age, 'Boards, Creativity, the Music Video Production Association, PROMAX & BDA, SHOOT, Shots… and AICP and One Show recognition in the Design category.
. Campaign promoted Stardust's representation deal with London-based Rokkit to offer Stardust's talents as live-action directors, designers, animators and visual effects artists throughout Europe and Asia.
. Top project work continues for the global advertising industry's most prestigious agencies, brands and recording artists.
About The Darnell Works Agency
Now in its third decade of developing highly successful marketing, PR and media strategies, the Darnell Works Agency is the go-to PR firm for creative agencies, brands and entertainment ventures. Offering unmatched writing talent and inside media-expertise, agency principal Roger Darnell sets his clients apart atop their industries. Already central to billions of positive media impressions worldwide, the agency's collaborations with leading business executives and media luminaries continue soaring to new heights.

For more information please visit http://darnellworks.com.