Rare Air Episode 21 and July 2017 desktop calendar
An original desktop calendar for July appears at the bottom of this post.
In my earliest visions for "Rare Air," I had a general sense of wanting to share nature with others in the loving spirit of some sage advice my late father-in-law Bill Kiefert gave me often, reminding me to stop and smell the flowers. This simple and essential idea goes a long way in defining what I am aspiring to do here… and yet, today I'm aware of a deeper lesson.
The short title sequence I created for Rare Air presents a statement I wrote: "Time in nature: Sacred saturation." In both the June and July desktop calendars, the views of Reef Bay come from spots not far from a site considered sacred by the island's indigenous Taíno people. That locale, known as the Reef Bay waterfall, is famous for a collection of carved petroglyphs which have been widely studied. Dating back to between AD 600 and AD 1500, Ken Wild tells us in his excellent "Understanding the Petroglyphs" article that the waterfall is an area where the Taínos' believed their ancestors gather… making it a place to come and communicate with them, "to make it rain, cure the sick, and in general, ensure a healthy and prosperous community."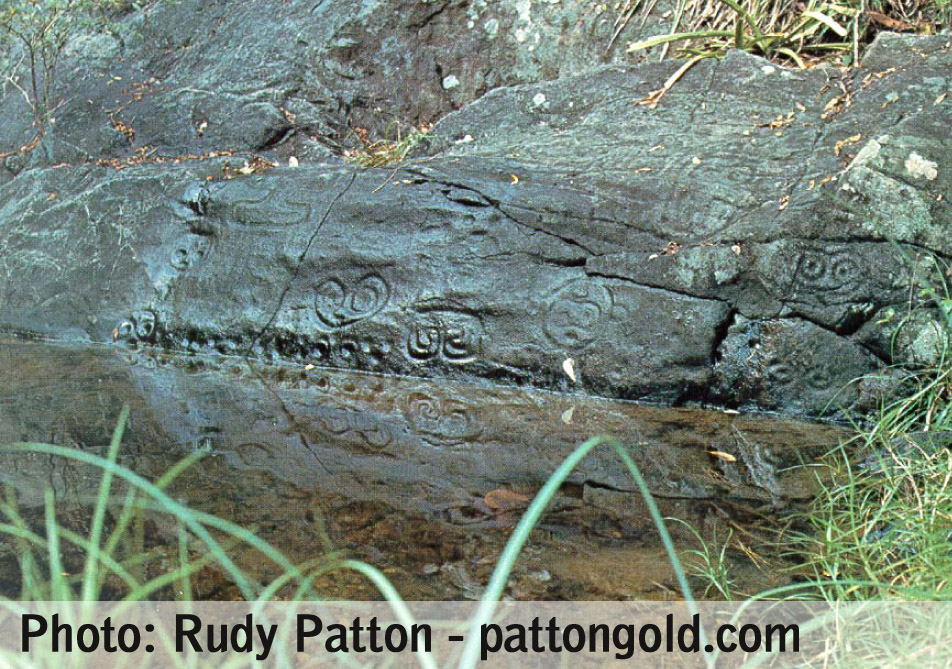 I also want to share this excerpt from Mr. Wild's article: "In general, all native inhabitants of the New World possessed a different understanding of the interdependent relationships between the spiritual and natural world than the Europeans who entered their lands. In their minds the supernatural was a complex matrix interwoven into everything in this natural world. In this regard, the Taíno were little different from most North and South American Indians that clashed with the Europeans who perceived nature as something separate and to be controlled, usually for a profit…"
My appreciation for nature is definitely more about savoring the grand complexion we inhabit… not as a master, but as a student. So not only am I stopping to smell the flowers, I am also quietly trying to understand them, their origins, their existence, and everything else I can learn from all of the spectacular phenomena representing Earth's natural life.
I hope you enjoy Rare Air episode 21 above and the July desktop calendar below… and that you're able to experience freedom in nature to your heart's content.
For reference (mainly my own), here's how to find your way down the memory lane of our 2016 Saint John adventure, as it lines up in Rare Air, and here.
Saint John, U.S. Virgin Islands, June, 2016
. Rare Air Episode 16, Part 1: Trip overview; video from 6/17/16 near Annaberg Sugar Mill
. Rare Air Episode 17, Part 2: Compilation of some underwater footage
. Rare Air Episode 20, Part 3: Video from 6/12/16 at Reef Bay beach
. Rare Air Episode 21, Part 4: More Reef Bay video from 6/12/16, and info on the ancient Petroglyphs
. Rare Air Episode 22, Part 5: Video from 6/17/16 at Waterlemon Cay
. Rare Air Episode 23, Part 6: More Waterlemon Cay video from 6/17/16
. Rare Air Episode 24, Part 7: 6/13/16 at Ram Head, and info on hiking the Ram Head Trail
. Rare Air Episode 25, Part 8: 6/13/16 at Salt Pond Bay
Featured Video: Rare Air Episode 21