May 30, 2001: The Countdown Begins… Escape from LA, Part 1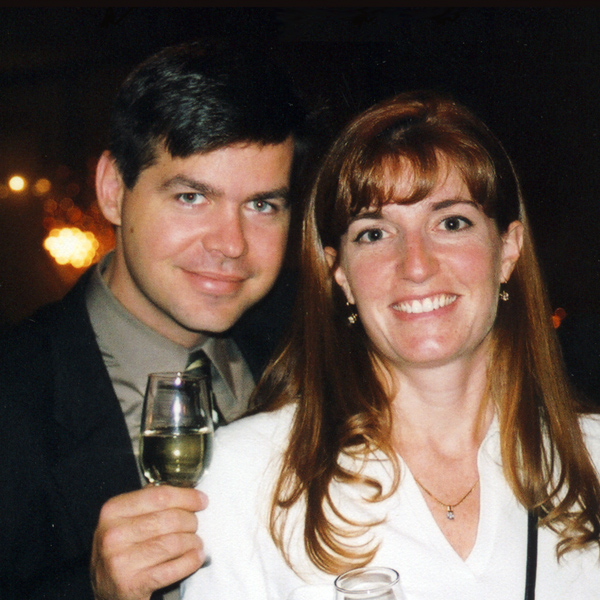 All of this started playing out 16 years ago today – thought I'd bump it back to the top of this blog to rekindle the memories…
Escape from LA
by Roger Darnell
Wednesday, May 30, 2001: The Countdown Begins
As I sat at my desk at the end of the business day (night) on Tuesday, I knew I really needed to get some sleep to be ready to start loading the truck bright and early the next morning; surveying my office, though — still largely intact — it finally also sunk-in to me that I needed to get it packed, once and for all. Fast forward to 7:30 a.m. Wednesday morning: I'd worked all the way through the night, the office was 98% done, the house was a scattered array of semi-packed boxes, furniture and closed boxes, all ready for the truck, and we were off to pick up the truck from Budget in Van Nuys on Sepulveda Blvd., the same place where we'd returned our truck from the 1998 move West. This truck was a little bigger — a sign that the move was a success? — and the car carrier, destined to transport our Honda Accord back across the country, may have been the same one we picked up from New Orleans on the previous trip. Beth had slept very little as well, so the recollection of truck-packing day is a little blurry. We were smart enough to request a couple of movers to come to our house at 9 to load the truck, and by 11, they were done. By 5 p.m., much of the "little stuff" was handled, I'd napped for a couple of hours, and we were starting to visualize the arrival of my "volunteer truck-driver" father at the Burbank airport the next morning at 10:30 and our subsequent departure, which we'd been planning for over six months….
A little side-note here for those of you who haven't heard from us in a while. There's a much longer, more detailed and drawn-out story here that will await you upon your first visit to our new home in the mountains of Boone, North Carolina… but essentially, we decided to buy a home Beth's mom and step-father were planning to build in Boone (anticipating getting pregnant in the not-too-distant future), then we got pregnant (not to worry — the above-mentioned 'drawn-out story' focuses very little on this part), and now we're moving to Boone to stay in another of Ginny and Bill's Boone "castles" beside Rocky Creek until our new home is ready. To answer the obvious question, we had a fantastic time in Los Angeles and accomplished so much more than we could have hoped for… but this opportunity to own a wonderful home in an amazingly beautiful place — and, more importantly, to have our little one growing up with cousins (including our God-children Grace and Claire), aunts, uncles, grandparents, etc. — was too fanastic to miss.
What at first seemed like a glimmer of a neat idea became our goal and now, it would appear, our 'next adventure,' and we are suitably thrilled.
With that said, though, we leave behind many very dear true friends that made our California Dream something we'll always treasure… and the only way we can cope with the sadness of saying goodbye to them is to hope and trust we'll all find ourselves together again as part of our new adventures.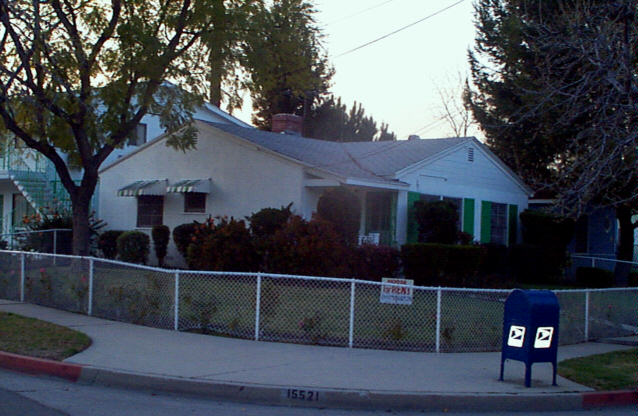 After our last dinner in LA (Tony Roma's — nothing special
), we were happy to receive the call from my dad that he'd caught the flight out a day early, and he was just a couple of hours from Burbank. Beth did some final clean-up on the house as I grabbed Dad from the airport. Though it was a little late his time, I decided to tour him through Coldwater Canyon up to Mulholland so he could see the view of the valley; unfortunately, the only thing to be viewed there on this evening was the inside of a fog cloud. We found our way back down Woodcliff, through Sherman Oaks and to our now virtually spotless little house, which the landlord had already been showing and offering at a rate ($2800 p/mo!) that was almost twice as much as we'd been renting it for over the past two years. As much as he seemed impressed with the place, the price-tag really got dad's head shaking in disbelief.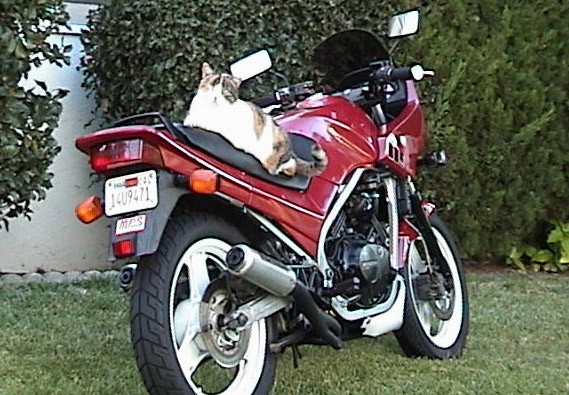 Finally, Dad slipped to his room and his awaiting air mattress, and we found our way to our own air mattress in our room for our last night's sleep. So many great things had happened for us in the past three and a half years, and we'd enjoyed so many great visits with our friends over the previous weeks, we were reeling with emotions and something of a numb, over-tired, excited anticipation. And what of the cats? It'd been an exciting, un-nerving couple of days for them, too, what with all the boxes and handtrucks, etc. Callie had spent the day in the closet buried under a couple of towels, seemingly certain that the end of the world was at hand.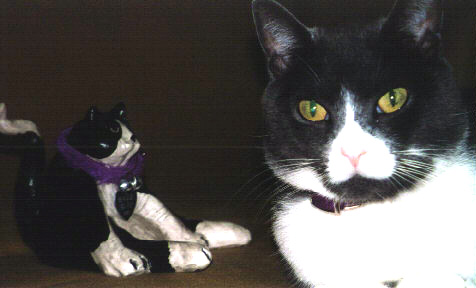 Maggie's eyes couldn't have been any more wide open, and even as we fell asleep, she continued her survey of the empty house… as well as her noisy, troubled, in-our-faces reports of her findings throughout the night. As we awoke at around 5:15 and considered slipping out from the warm covers into the chilly morning, Beth found a way to trick Maggie into being quiet for just a little while longer… but that's tomorrow's story.

More to come soon. Our best to all of you!

Love — Roger, Beth, cats, Amelia-to-be
Escape from LA by Roger Darnell
. Countdown: Wednesday, May 30, 2001 – The Countdown Begins
. Day 1: Thursday, May 31, 2001 – Simply Grand
. Day 2: Friday, June 1, 2001 – Catching Up
. Day 3: Saturday, June 2, 2001 – Almost There
. Day 4: Sunday, June 3, 2001 – Home At Last…
Some of our last photos from the LA settlement.