Arc of the Poet, Part 10: Good Poetry
I may never become famous as a result of a poem I've written. I reluctantly accepted that probability some time ago, but only after mounting great, concentrated efforts designed to place my poetry within well respected literary publications… most of which failed.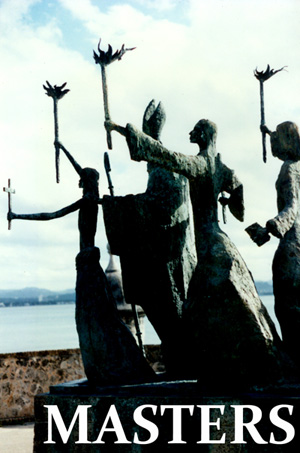 I've always been a sincere fan of my mother Lila Darnell's direct, powerful and stylized creative writing. Through my high school and college educations, exchanges with many other colorful and smart friends and family members, and lifelong exposure to magazines, radio and cable TV broadcasts, I developed a pretty strong sense for good poetry, and where that odd form of writing fits into the world. In my early 20s, I was introduced to the works of Charles Bukowski, who appeared to me as a 360-degree representation of the life of a successful poet… and who wrote books I loved instantly, due to them being so human, approachable, funny, well written and good. My friend Hardy Edwards introduced me to Bukowski's books, and he later made a short film based on his work. That project put me in direct contact with the writer and his publisher, agent and friend, John Martin. For a couple of years, I sustained irregular contact with both gentlemen, and oddly, in my day-to-day dealings, I was often thinking of my next letter to Hank.
Meanwhile, the parting days of 1993 had me thinking about my own writing in new ways, under these and other influences. As mentioned previously, Tom Tilford at Midwest Poetry Review (MPR) had recently opened his door to me, and I wanted to write something truly great, and go for the win. I wrote this on December 27.
Ethereal Stones, by Roger Darnell

Thank you for finding me again, old spirit.
We have so many furtive longings to take up,
but we so rarely indulge in them. Certainly,
we have earned this dance this evening.

As my oversensitivity reels atop a selfish stoicism,
the emotions play out and spin dizzily,
creating a whirling centrifugal force of wonder,
shame, fear, concern, pity, remorse, rawness.

Individuals endure so much; the spoils of nations,
the dead, rotting cruelty of pride, the falsehood
of trust, the misrepresentations of so many liars.
Liars, right down the line, pointing at one another.

But the victims, mostly, at the late hour, do not seek
to know who's guilty. They are truly bitter, but in
that there is the peace of the wind, the sunshine, the rain,
the occasional sparkle from a bit of something on the sidewalk.

We all know what is right, yet we cannot embrace it.
It's gone on for too long now, and no one is capable
of turning the pride; especially not the leaders.
But we're talking of my body and spirit, aren't we?

Plotting this out, I'm fencing myself into an area where
the gate can be clasped shut and stock taken.
The spirit is full of sadness, the body is capable of
continuing on, but not tuning itself into the soul's tone.

In this quietness, as another series of masterful patterns
daisy-chains down the television for the eyes of my love
and the ears of us both, my spirit drapes itself across this,
another screen. My body calls it forth; there is language!

It grows late, but still I can only grasp at the deep need
beckoning me. The shadows of my life grow longer and
more vacuous, and I can't seem to reach the elusive path
where my soul invites me. Another poem; another dream.
Ever since meeting in Alice Wright's Advanced Placement English class during our senior year of high school, my friend Jay Lerew has shared and stoked my enthusiasm for great literature. He remains the only person I know who can recite long passages of A. E. Housman poems, including but certainly not limited to "Terence, This is Stupid Stuff." This common appreciation for fine writing brought us together often over the years to laugh, drink coffee, and share prized literary gems. From 1988 to 1990, my last years at college, Jay and I were roommates. Together we amassed vast book collections, with many acquisitions made for the sole purpose of impressing each other and our friends. Between us, I'd say we completed a decent pass of classic and contemporary literature. When Hardy introduced Bukowski to me, Jay and several more friends also got hooked right away.
After writing the poem above, I don't recall how quickly I sent it off to Tom at MPR, but I'm pretty sure it was only a matter of hours. But even before doing that, I showed it to Jay. To me, his response is an excellent testament to his friendship, although I also like to attribute it to his great taste in literature: He asked me for a signed copy, and told me he intended to frame it and hang it on his wall.
My wish is for you to have such friends as this!
In March, 1994, Hardy sent me the news reporting on Bukowski's death. I wrote the poem below in June. The November issue of MPR carried "Ethereal Stones," representing a personal triumph for yours truly. God bless you Tom Tilford… and that goes for you, too, Mr. Bukowski, Mr. Martin, Mr. and Mrs. Darnells, Mrs. Wright, Mr. Lerew, and Mr. Edwards. I thank you all — and many others — from the bottom of my heart for all the inspiration.
Arc of the Poet
Part 1: Life Poetry
Part 2: Tour de Force
Part 3: True Love
Part 4: Spinning Out
Part 5: Wake-Up Call
Part 6: Serious Dreams
Part 7: Home Stretch
Part 8: Feedback
Part 9: Dear Departures
Part 10: Good Poetry
Part 11: Rewrites
Part 12: Resistance
Part 13: Fame and Fortune
Part 14: Ramblings
Part 15: Being
Copyright Roger Darnell, All Rights Reserved.