Tag Archives:
Elaine Pagels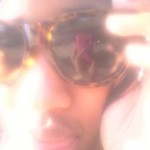 Originally contributed on March 22, 2005.
Hello. I'm new to this group and would like to introduce myself.  As you can see from my member name, it's Sandy.  I have taken an increasing interest in Gnosticism.  I'll be honest, my interest all started about a year ago after reading the infamous book "The Da Vinci Code"….lol.  A book I thoroughly enjoyed, BTW.  From that point on, I went on an adventure to read everything I could about Mary Magdalene, Jesus, the Priory Sion, etc.  So now in my little library of paperbacks I have several books, "Holy Blood, Holy Grail", "The Messianic Legacy", "The Gospel of Mary", two books by Elaine Pagels, "The Gnostic Gospels", "Beyond Belief-The secret Gospel of Thomas" (both books which I have read and really liked.)  I also have another book by Mrs. Pagels "Adam, Eve and the Serpent", which I have yet to read.  The Gospel of Thomas really interests me, so I am currently reading "The Gnostic Gospel of St. Thomas- Meditations on the Mystical Teachings" by Tau Malachi.  I throughly enjoy this book, because it takes the Gospel verse by verse and gives some very interesting interpretations of each verse. 
I have had an interest in Astrology and Metaphysics for several years now, too.