Monthly Archives:
May 2015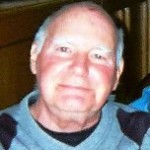 This post is dedicated to the illustrious Dr. John F. Miller, III, Ph.D., Philosophy, who has taught at higher institutions including St. Petersburg College since 1991, and has been instrumental in the development of much of the content presented here and in the book, "The Practical Side of Heaven."
"Dr. John" (as we all know him) came into Bill Kiefert's life at a time when Bill's own writings had been limited, in his own words, by his writing abilities. The funny story is that after a conversation in which I encouraged Bill to enlist the strengths of a local university (my idea had been for him to try to apply for an honorary degree based upon his life's work), Bill's approach was to run an ad in the local paper, "Philosopher Wanted."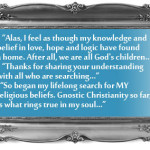 We've accumulated thousands of comments over the years (and over 360,000 site views). You can see the guest book entries here.