Monthly Archives:
March 2014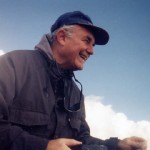 Originally contributed by Dave Stoverden in Colorado on Dec. 28, 2003.
This is a new message board sponsored by a group called GnosticChristianity. It is an open discussion. William Keifert devoted many years to exploring and writing about a rationale for rethinking how Christians and others should think and act. But he has not been alone. There have been a host of prominent and well thought of people who have been reassessing the historical accuracy of the traditional stories of our religion. A recent book, The DaVinci Code by Dan Brown is intriguing because although fictional the backdrop has been well researched for the purposes of the book's theme – a coverup of secrets that would expose the Catholic Church's denigration of Mary Magdalene.
So, anyway, those are a few comments for you to ponder. What was your interest in joining the group?