Monthly Archives:
June 2013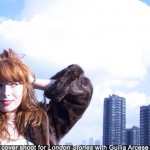 Originally contributed on January 4, 2005.
From "The Practical Side of Heaven" by William C. Kiefert
"Eph 2:10: Live the good life as from the beginning He [God] has meant us to live it."
I was curious about Gnostic Christianity but when I looked on your web site you made the quote above and I was wondering how you managed to interpret that. Do you have a different bible?
From King James Bible via Blue Letter Bible
"For we are his workmanship, created in Christ Jesus unto good works, which God hath before ordained that we should walk in them."
Would like to hear more. ~ Emmanuella Grace, London